The Soul of the State
The roots of creativity run deep in Mississippi, flowering from the heart of family, a stimulating physical environment, and seasons of struggle. Creativity was always here, even through slavery, wars, economic setbacks, and racial inequality. A sense of place connects artists to our shared history. 
Distinguished musicians, artists, and writers from Mississippi are celebrated worldwide. Their award-winning work tackles complex issues and pioneers new styles and forms. These talented men and women have enriched Mississippi, crafting a unique tradition of creativity and a rich cultural legacy.
From the Gallery
Explore artifacts, photos, and documents featured in the Soul of the State gallery.
Explore Mississippi
Journey beyond the museum walls and explore the places where history happened and is preserved.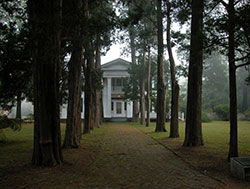 The Greek-revival home of Nobel and Pulitzer Prize winner, William Faulkner
916 Old Taylor Road
Oxford, Mississippi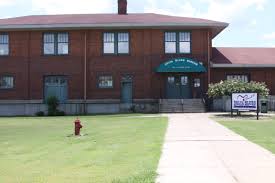 This museum explores the history and heritage of the unique American musical art form of the blues.
1 Blues Alley 
Clarksdale, Mississippi
VISIT THE MISSISSIPPI CIVIL RIGHTS MUSEUM
Explore the movement that changed the nation. Discover stories of Mississippians like Medgar Evers, Fannie Lou Hamer, and Vernon Dahmer, as well as those who traveled many miles to stand beside them, come what may, in the name of equal rights for all.