Cultural Crossroads: Native Americans, Europeans, and Africans
1519–1798
From 1519 to 1798, waves of European explorers, traders, and colonists came to the land now known as Mississippi. Africans—mostly enslaved, some free—also arrived during this time. Native Americans took advantage of European infighting to protect their homeland, but the blending of cultures reshaped Mississippi's society. 
Spaniards arrived first seeking gold and silver, and conquistadors attacked Native Americans, killing thousands. By 1543, Native Americans forced the hostile conquistadors to flee. French colonists willing to coexist with Native Americans reached Mississippi in the late 1600s and built the region's first European settlements, bringing enslaved Africans with them. After a brief period of British control from 1763 to 1779, the Spanish regained power until they signed a treaty yielding Mississippi to the United States by 1798. The region's Native American population had begun to recover from years of conflict, but American expansion in the early 1800s threatened Native Americans' continued existence in Mississippi.
 
From the Gallery
Explore artifacts, photos, and documents featured in the Cultural Crossroads gallery.
Explore Mississippi
Journey beyond the museum walls and explore the places where history happened and is preserved.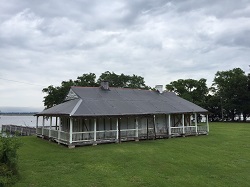 Built in 1757, this is the oldest extant dwelling in Mississippi and oldest building in the entire Mississippi Valley.
4602 Fort Street
Pascagoula, Mississippi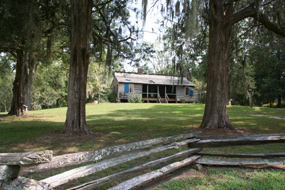 Constructed circa 1780, this home was a working plantation and an inn along the Natchez Trace.
Milepost 15.5
Natchez, Mississippi 
VISIT THE MISSISSIPPI CIVIL RIGHTS MUSEUM
Explore the movement that changed the nation. Discover stories of Mississippians like Medgar Evers, Fannie Lou Hamer, and Vernon Dahmer, as well as those who traveled many miles to stand beside them, come what may, in the name of equal rights for all.