Forging Ahead: Civil Rights, Diversification, and Innovation
1946–Present
The decades following the Great Depression and World War II brought new opportunities and new challenges to Mississippi. African Americans' struggle for civil rights dominated the 1950s and 1960s. The world watched Mississippi as the Civil Rights Movement brought racial segregation, voting rights, and economic inequality into public discussion. Civil rights activists pushed the federal government to begin dismantling some of the barriers facing Black citizens. A major shift in party politics also characterized this period, as White Mississippians began moving from the Democratic to the Republican Party.
Mississippi's economy and population changed significantly. The state's manufacturing, service, and high-tech industries modernized. As the number of agricultural jobs decreased, many people moved from rural areas to cities. The century-long Great Migration continued, leading to a decline in the state's Black population, while the number of immigrants increased. Communications improved as telephone, radio, television, and internet services expanded, changing the way that Mississippians connect with one another—and with the rest of the world.
From the Gallery
Explore artifacts, photos, and documents featured in the Forging Ahead gallery.
Explore Mississippi
Journey beyond the museum walls and explore the places where history happened and is preserved.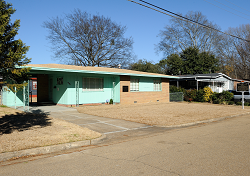 Home and assassination site of famed civil rights activist
2332 Margaret Walker Alexander Dr.
Jackson, Mississippi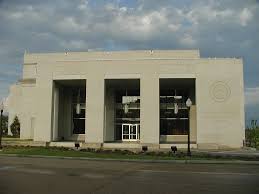 Headquarters to the Mississippi Department of Archives and History, the public reading rooms are located on the first floor and open to the public for research.
200 North Street
Jackson, Mississippi
VISIT THE MISSISSIPPI CIVIL RIGHTS MUSEUM
Explore the movement that changed the nation. Discover stories of Mississippians like Medgar Evers, Fannie Lou Hamer, and Vernon Dahmer, as well as those who traveled many miles to stand beside them, come what may, in the name of equal rights for all.